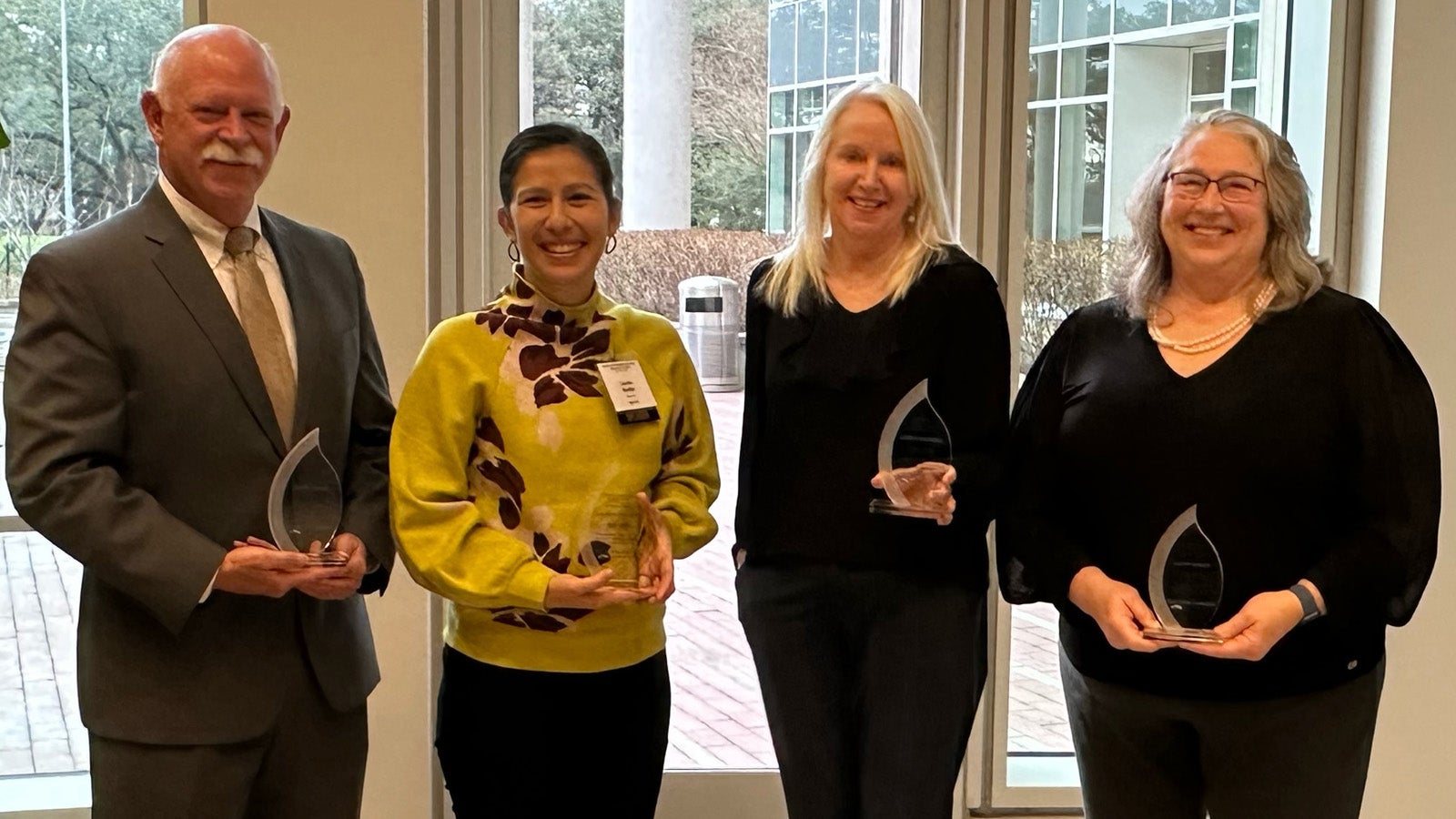 The Houston Health Department and Rice University have been recognized by the Center for Antimicrobial Resistance and Microbial Genomics (CARMiG) at UTHealth and the Gulf Coast Consortium on Antimicrobial Resistance (GCC AMR) during a three-day conference for their notable collaborative accomplishments to the Houston wastewater surveillance program and in appreciation of their efforts to protect the health and well-being of the Houston Community.
The conference, which is the sixth Annual Texas Medical Center Antimicrobial Resistance and Stewardship Conference, is from Jan. 18-20, 2023, at Rice's BioScience Research Collaborative (BRC). Over 50 globally recognized experts will present during 13 sessions on the mechanisms of resistance and drug discovery, translational and clinical aspects of antibiotic resistance, and antibiotic stewardship. 
At the conference, the collaborators will present results of their crucial work during the COVID-19 pandemic, ongoing efforts to establish wastewater surveillance as a routine public health metric for the city of Houston, and efforts to support wastewater surveillance nationally through their recently awarded CDC Houston Wastewater Epidemiology Center of Excellence. 
The honorary lecture will include an overview of the Houston system and details on infection prevention, control, and practices using wastewater surveillance and analysis.
The driving force behind Houston Wastewater Epidemiology's success in mobilizing and scaling up wastewater monitoring for SARS-CoV-2 has been its shared expertise. Rather than approaching the complexities that surrounded the pandemic individually, they united to develop and implement a three-pronged approach for a city-wide surveillance and reporting system. 
Wastewater sampling and laboratory methods have been led by Rice's Lauren Stadler, an assistant professor of civil and environmental engineering. Statistical analysis and reporting efforts have been led by Katherine Ensor, Rice's Noah G. Harding Professor of Statistics. Public health interventions and resources have been led by Loren Hopkins, the chief environmental science officer at the Houston Health Department and a professor in the practice of statistics at Rice, and orchestrated by Dr. David Persse, the public health authority for the City of Houston and EMS director for the City of Houston, who is responsible for the medical aspects of clinical care quality management, disease control, and public health preparedness. 
In August 2022, Houston Wastewater Epidemiology was one of two centers to be named a National Wastewater Surveillance System Center of Excellence by the Centers for Disease Control and Prevention (CDC). Since its designation as a center of excellence, wastewater surveillance has expanded to include SARS-CoV-2 variant surveillance as well as surveillance of influenza, mpox, and respiratory syncytial virus, or RSV. 
The COVID-19 pandemic emphasized the crucial role of infection prevention and control programs and practices, and the critical need to identify potential outbreaks early. In the future, the collaborators expect to develop testing and reporting systems to proactively screen for a wider range of viral and bacterial threats.
The GCC AMR is a partnership between eight institutions in the Texas Medical Center. Institutions include Baylor College of Medicine, Rice University, Texas A&M Institute of Biosciences and Technology, University of Houston, UTHealth with the Center for Antimicrobial Resistance and Microbial Genomics (CARMiG), the University of Texas MD Anderson Cancer Center, UTMB Health, and Houston Methodist Research Institute.
Shawn Hutchins, Communications Specialist